The use of ECMO to support patients with COVID-19 during a global pandemic: lessons learnt
Join our webinar with A/Prof Kiran Shekar and A/Prof Vincent Pellegrino
Topics:
Overview of the need for ECMO to support COVID-19 patients
Global experiences and the research conducted
Australian perspective utilising ECMO to treat COVID-19 patients
Q&A


Secure your spot for this webinar!
Speakers:
A/Prof Kiran Shekar
Consultant Intensivist, Prince Charles Hospital, QLD
Kiran Shekar is a Senior Intensive Care Specialist and Director of Research at the Prince Charles Hospital, Brisbane, Queensland, Australia. He holds academic appointments as Adjunct Professor at Queensland University of Technology and Associate Professor at University of Queensland. Shekar is passionate about addressing the global variability in intensive care and extracorporeal life support (ECLS) outcomes through innovation, research, and education. His research interests include pathophysiology of cardiorespiratory failure and ECLS. His ongoing research program "The No Tube Project" aims to integrate less invasive respiratory supports with ECLS to provide more personalized respiratory support and to minimise the burden of invasive mechanical ventilation.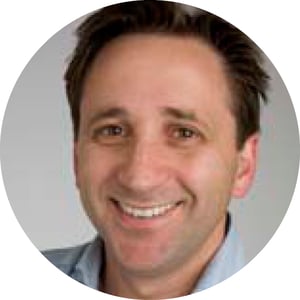 A/Prof Vincent Pellegrino
Consultant Intensivist & Head of ECMO, Alfred Hospital, VIC
Vincent completed undergraduate training from Monash University in 1990 and completed training as a Physician and Intensive Care Specialist in 1999. He was awarded the Matt Spence Prize for research. Vince is currently employed as a Senior Intensive Care Specialist at The Alfred Hospital, is Head of the ECMO Clinical Service and holds a Senior Lecturer and Associate Professor appointment in the Monash University School of Public Health & Preventative Medicine. He has had a lead role in the development of ECMO services at The Alfred since 2003 and has provided ECMO training programs nationally and internationally. He is on the Executive Committee for ECMOne and the Education Committee of APELSO. He is active in clinical and animal research in ECMO, circulatory physiology and control of the circulation.